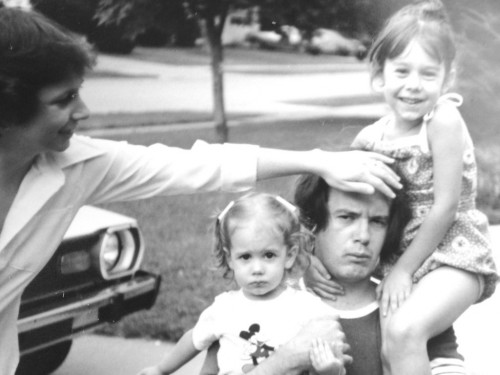 When your grown daughters get excited about an idea and want you to be part of it, you get excited, too.
It's the same kind of excitement you felt when you helped build the Jarvik 7 artificial heart model from margarine tubs and aquarium tubing for a fifth grade science project. Or when you drove along East River Drive beside moonlit barges on the Mississippi River after minor league baseball games together in Davenport, Iowa.
Daddy daughter kind of excitement.
But this is better than science projects and baseball games.
This is about hope
Hope in three of the most challenging areas of life: your home, your family, and your soul.
Myquillyn (the Nester) and Emily realized each of us majors on one of those areas, and that together as a family we might multiply hope far beyond what we've been doing alone.
Each of us has had to dig deep (and we're still digging) to find hope, and we're living out what we found in each of those areas.
The past five months have been fun and lots of work. We've asked ourselves over and over how we might make a difference and help you embrace hope no matter how things appear.
The result is Hope*ologie
It's not free. It might not be for you.
Or it might be perfect for you.
Hope*ologie is a subscription website with new encouraging content each month. Not just articles. For example this month, right now, some things you get:
an inspiring, hand-lettered, printable quote from the awesome Annie Barnett
the Hope*olgie Podcast with the Nester sharing with me how to make goals your slave and not your boss
an article from each of us: Begin where you are, from Emily; The purpose of your home, from the Nester; and my Hope*ologie Family Style, including a short home video of our most recent family goals day
a DIY video from the Nester on a foolproof way to draw nifty little embellishment laurels even if you're not an artist
a handful of other printable goodies with instructions on how to use them to start a Hope*book or gallery wall
the one and only Sister*ologie Podcast – a sister thing that I can't explain even though I was there
Each month will be different, with a changing variety of content like that.
Nothing about this blog or your subscription will change. Well, actually I hope it does change – for the better.
If you're digging deep to find hope in your family, your home, or your soul, Hope*ologie could be for you.