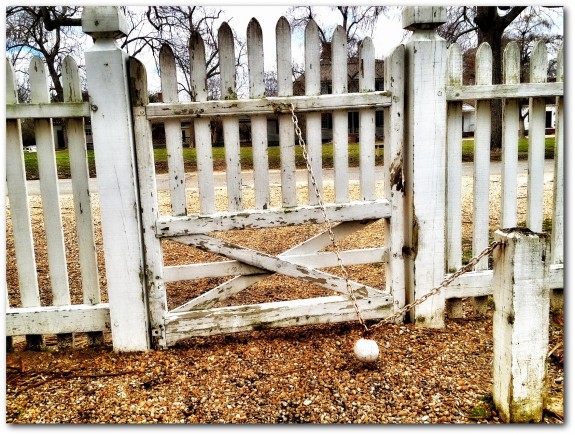 Two words – usually unspoken – can weigh heavy in your soul. The words? IF ONLY
The bad "if only"
If only you knew what to do next. If only this hadn't happened. If only that would change. If only you were a different person. If only they were different. If only you could fix it, move it, delete it, control it, forget it, do it over.
If Only. If Only has friends, too, named Why? When? and How? If only you could answer those friends. Then everything would be so much better. Then you could rest a bit inside and have some peace. But the bad "if only" is a wild monkey. Good luck taming it.
The good "if only"
But there is another kind of "if only." And it also is two words:
EVERYTHING FITS
Ahhh, if only you knew that everything fit – even when it doesn't look like anything fits. At least that would take some pressure off dealing with the other "if only" and his friends. THEN you could gain confidence and find peace in the middle of confusion, waiting, regret, and hopelessness.
This "if only" can lead to good things.
One way everything fits for me
I was an alcoholic for fourteen years and jobless much of that time. What a waste. Through drinking I earned a graduate degree in the habit of avoiding responsibility. The education was effective and years later I still struggle to engage the things I'm charged with at work, home, and with the Lord. Those were the normally foundational years of a man's career – and I spent those years developing a foundation of irresponsibility.
Where would I be now if I had made different decisions and faced reality? If only. So now what? When? How?
Looking back it all fit. I was as hopeless an alcoholic as I could be and it didn't stay that way. Maybe you know how powerful it is to experience going from hopelessness to hope. After that experience you never grant hopelessness the control it had before. Addiction, joblessness, and wasted decades in my twenties and thirties didn't kill me. So now whom shall I fear?
I don't have to know if God ordained all that or not. That question is too big for anyone. I just have to know he made it fit.
Everything fits.
Together, let's see HOW everything fits
It's a series called Everything Fits: The struggler's guide to confusion, waiting, regret, and hopelessness.
I hope this series will help you:
+ + Gain confidence that in the big picture everything fits
+ + Find more peace in the middle of no answers
+ + Discover three reasons why you are who you are, and for everything you experience in your life
+ + Begin to embrace your struggles as a path to awesome intimacy with God
+ + Move toward appreciating confusion and waiting as unique opportunities rather than simply something to avoid
And if you know anyone who might benefit from the series or the free ebooks, I hope you'll share this with them.