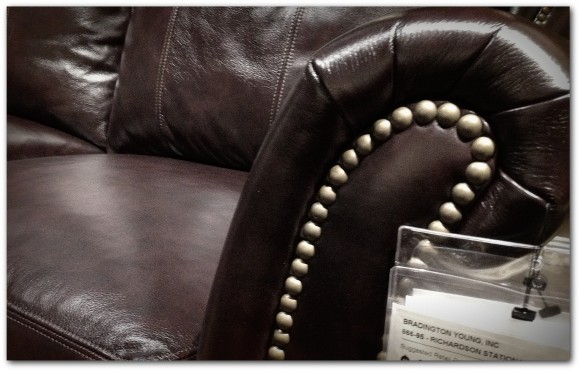 We're shopping for a larger sofa. We're praying about it.
Sometimes at furniture stores I see the pilot/co-pilot theater sofas with built-in cupholders and slide-away snack trays. And they massage you. A corner of me wants to give up and veg out in front of the flat-screen on one of those sofas for the next ten years.
We're not praying for that.
Our current sofa seats three max. There is one comfortable chair in the room, and a few other look-better-than-feel chairs. So we have comfy seating for three or four. When all our family visits there are twelve.
And every Sunday night we host between seven and seventeen friends for food, conversation, a Bible study, and fun. We use kitchen chairs and even plastic patio chairs. It's fine, but not conducive to relaxing.
We are praying for that.
It's not so much what you pray for, but why. Why do you want it? What do you want to see happen?
We want to fulfill the purpose of our home for our family and for friends. We want people to be able to relax and  connect with each other and with God. Yes this can happen even with three-legged stools and wooden benches. But we don't want words like stiff, straight, and hard to be any part of their experience in our home, even with such an un-spiritual thing as a sofa.
The more confidence you have that the thing you want is for God's purposes and the benefit of people, the more confident you pray.
What's one thing you're praying for now, and why are you praying for it?
~~~
(Is there a dream hiding inside you? Get the FREE ebook Fuzzy Hope: Courage and a kick to track down the dream you feel but can't see – just subscribe on the form in the upper right to get the book and free blog updates)