If you're like me, it's easy to feel swamped, confused, like you're walking in mud.
You dwell on your undone, unfinished stuff. You do all you can in relationships but still experience frustration and misunderstanding. You seem to always put out effort and not get results. You think something is probably wrong with you. If only you could get your act together. If only you worked harder, smarter, longer.
Maybe it's your expectations . . .
Your expectations of what you do and what God does.
Here's a simple mental picture that can fix that: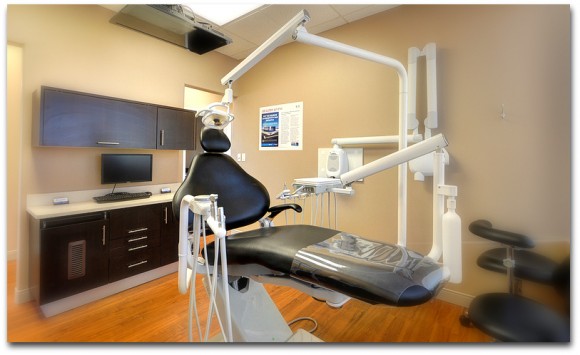 Aaaack!
The dentist chair
How does picturing the dentist chair clean and whiten your expectations of God and of yourself?
The dentist chair reminds you it's a partnership, but with sharp dividing lines for the roles. Get your role mixed up with the dentist's role and you'll be swamped, confused, walking in mud, and mumbling to yourself about getting your act together. And your teeth will hurt.
You know the roles:
You have to show up
but someone else does the real work.
You put yourself in someone else's hands
but you're still deeply involved.
You're not the one in control
but you can resist and fight and hinder the one who is.
In the dentist's office you know you're not the expert. You would never say, "Give me that sucky thing – I'll do it."
But you're not passive, either. You don't just flop and expect things to happen.
You keep the appointment. You cancel things to be there. You don't run away. You do what they say. You open wide. You spit. Your whole body tenses up. You're super-sensitive to what's going on. You go home and learn unnatural habits like running wax string between your teeth.
Yes you're definitely involved. There's a cost. But it's not enough.
What are you trying to make happen that only God can make happen?