If you have doubts about yourself – doubts about your abilities, and doubts that you're the kind of person who can help your family connect and get along – this is for you.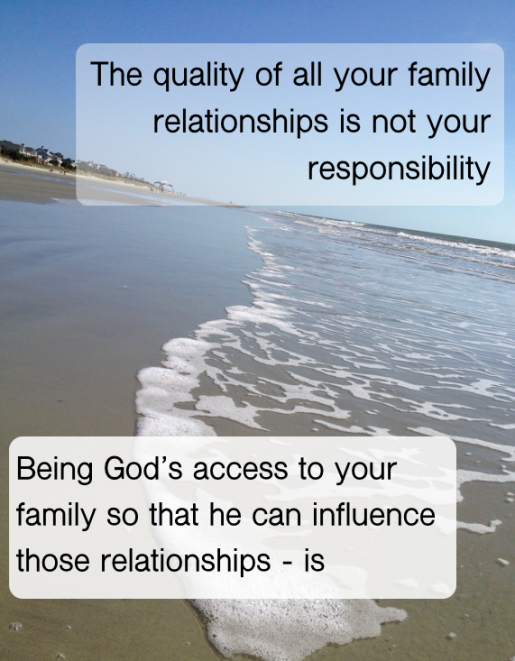 You may not think you're up to it, but you are. Here's why.
You're up to it because you rock. But the reason why you rock is probably not what you think.
You don't rock because you rock. You rock because of who you are. Getting the who-you-are thing straight is the beginning of feeling better, and helping your family relationships.
Like me, you don't feel like you rock. We know we come up short. We wonder if we've got what it takes, and the way we decide if we've got what it takes is we compare ourselves to others.
We compare ourselves to other people but that's impossible because we're incapable of seeing others the way we see ourself.
But we do it anyway!
And it's the same for every other person. They all do it too.
It's easy to compare our insides with everyone else's outsides. That's all we've got. It's easy for them to do that with us, too. That's all they've got.
I don't think we should do that.
You compare yourself to others to try to nail down your identity, but there's not much nailing in that. All that comparing changes day-to-day, which means your identity can change daily. You can go your whole life never knowing who your are.
You really only make sense when you start at the beginning, and the beginning starts with God.
1. You are a created thing
You didn't make yourself up. You're not your own idea.
Your maker knows how he made you. He knows your strengths, your weaknesses, your pace, your abilities, your potential, your limits. Did you ever think that maybe he did it on purpose? All of it?
He knows the level of your ability to deal with life by depending on yourself (your natural ability), and depending on him (your supernatural ability). Did you ever think that he limited your natural ability so he could make up the difference?
2. Your life is being engineered
He engineered placing you in your family, with those parents and siblings, or without any of them. And he engineered your school and friends and job and marriage, or the lack of them. He's overseen, or permitted, all your experiences and circumstances.
He created time, and how it moves, and how much there is. Weeks, days, hours, and minutes are the same for everyone. He knows what's available to you today for any moment, for any project, for your life. He knows every interruption and glitch.
3. You have an assignment
You may not know exactly what that assignment is. You may only know looking back later. Or you may have a vision, a calling, a sense of mission that you sense right now. We're all different.
He knows the assignment he's given you and what it's for. He knows everything involved and needed to do it. He knows it's YOUR assignment, and he gave it fully aware of you and your limitations and the time available.
And oh yeah — he loves you more than you love yourself.
Now that IS pretty rockin. But only because of the awesomeness of your creator, engineer, assigner, and lover.
And it doesn't have anything to do with what's on the inside or outside of anyone else.
One assignment he's for sure given you is the role of allowing him to be a positive influence in your family through you.
The quality of your family relationships are not your responsibility. Being God's access to your family, so that he can influence those relationships, is.
And he's already done everything that needs to be done for you to be his access. All you need to do is believe it, and let him. You've got what it takes when you've got Him.
So, how are you feeling right now?
——
You might also read Everybody carries a pee cup and This isn't about being skinny. They might be about you. They're definitely about me.