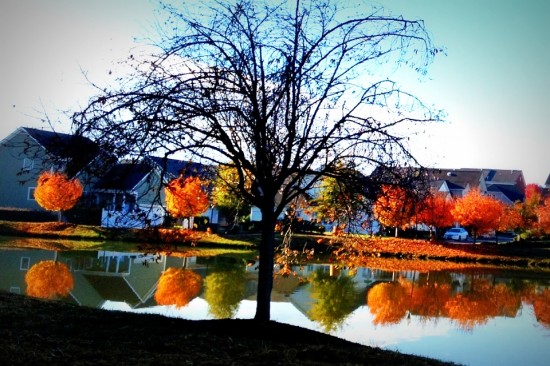 You love doing it and so do I. We love it because it's easy, feels good, and comes soooo naturally.
We love to keep score
You know why? You always win! You always win because you get to pick what game to keep score of.
I don't keep score of the game where Brenda folds my t-shirts or makes breakfast or endures my procrastination. I don't keep score of the times when I'm totally convinced I'm right and we argue about it and then later it turns out I'm wrong.
You don't keep score if you think you'll lose
You keep score because you want to win. You keep score of your sacrifice for them. If you think you're right more than the other person, you keep score. If they have more shortcomings than you, you keep score. If they offend you more than you do them, you keep score.
Of course you're humble about it and honestly say, "I know I mess up, too." You don't mind saying that because you know they mess up more. You know because you keep score.
You don't have to write anything down, either, because you keep score automatically – in your soul. We all do. And that's the problem.
Everyone thinks they win
I keep score of the things where I win and you keep score of the things where you win. So each of us thinks we're the winner and the other person is the loser. Since we disagree, we argue about it and I try to prove you're wrong, and you do the same with me.
You'd think since we're such experts at keeping score, it would be obvious who's right and who's not. Have you ever argued with someone and suddenly they stop and say, "Oh! Now I see! You're right and I'm wrong! Thanks for helping me realize that!" Me either.
You can keep score in marriage and you may win, but your marriage will lose.
You can keep score with your kids, your parents, your brothers and sisters, and all the family you'll be seeing this Thanksgiving and Christmas. And you can win, but your family will lose.
There IS another score you could keep
It's not easy, it doesn't feel good, and it doesn't come naturally.
You could keep score of the debt of love you owe
Start by finding some small thing where you've been loved. This will sensitize you and you'll begin to see more and more acts of love you've missed.
Then try to pay it back.
Let no debt remain outstanding, except the continuing debt to love one another

Romans 13.8
Who do you owe?