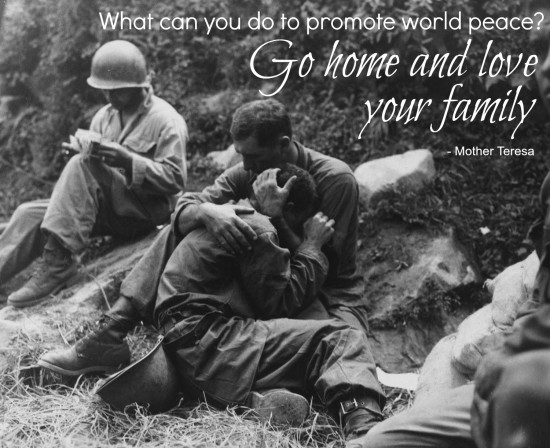 It starts with your family. Your touch begins at home. But what you touch and love doesn't end there.
Home is life's undress rehearsal, its backroom, its dressing room

– Harriet Beecher Stowe
War can be anywhere. Within your heart, in your marriage, your home, your neighborhood, workplace, church, and all the relationships your family touches in your community, state, nation, and world.
A harvest of righteousness is sown in peace by those who make peace

– James 3.18
You can blame or credit your parents and family and so can they, and back it goes proving that who you are comes from somewhere back there. And those beyond you in the future come from somewhere, too. You.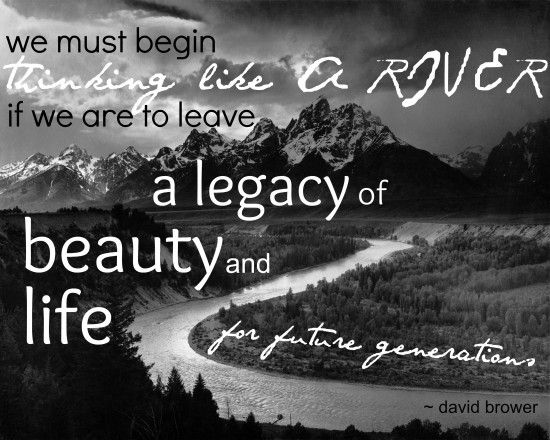 The little bit you and me might change the world? It wouldn't show up until a hundred years after we're dead. We'd never see it.

But it'd be there.

– From Here to Eternity
Whose love are you grateful for?
*     *     *     *     *

A Family Like Yours is 31 Days of encouragement to help you appreciate, influence, and love the family you have (no matter what).
This is day 31.
You can subscribe below or at the top on the right.