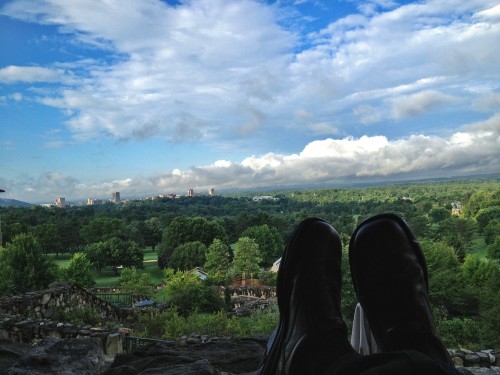 Because I believe in Jesus, the starting point for grace is very elemental. It's Coke fountain syrup. It's OxiClean powder waiting for water. It's plutonium before the air hits it.
It's over the top radical:
I DON'T get hell even though I deserve it.
And I DO get heaven, even though I don't deserve it.
And all the spiritual people went, YEEESSS!
Then I go out and water it down and divorce it from my life.
What would grace look like in my family if it was NOT diluted?
NEVER LOOK FOR JUSTICE IN THIS WORLD, BUT NEVER CEASE TO GIVE IT

Oswald Chambers
The expectation and hunger for justice from others is behind every frustration, harsh word, argument, war, and family estrangement in history.
"It's not fair and it's more unfair to me than you." And each one thinks that.
But grace says, I won't give you the bad I think you deserve and I will give you the good you don't.
It's so radical and potent that just a few drops can begin to infect a whole family.
To start, maybe I pause a few seconds before I defend myself. Because you might be right. Later I may be able to pause longer.
Maybe I relax one little expectation I have of how you'll treat me.
Maybe during one disagreement I shut up and let you totally have your say. I don't argue. And I sense a surprising feeling of strength and calm. Suddenly, in a way, it's OK if I don't convince you I'm right. Feels kinda good!
That's when you begin to discover that grace wins. It doesn't win by winning the argument or meeting the expectation.
Grace wins by satisfying you with itself.
Then grace wins by spreading.
What might one drop of letting go of justice look like for you with your family?
—

A Family Like Yours is 31 Days of encouragement to help you appreciate, influence, and love the family you have (no matter what).
This is day 3.
You can subscribe below or at the top on the right.