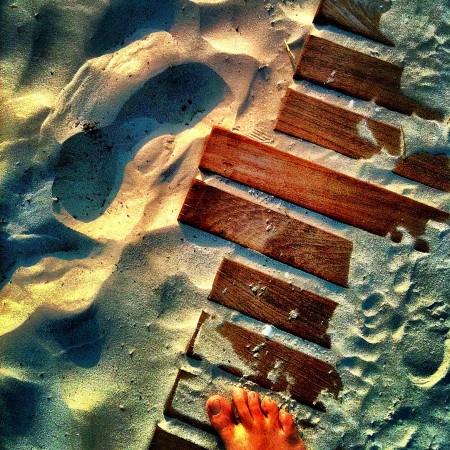 Need guidance?
Oh for an expert! Someone experienced, and who knows you and each member of your family and your goals and frustrations. Someone to explain and tell you what to do in the middle of all this. Mom? Mom would work but she's tangled up in everything too. Or gone. Or the problem.
You do your best but it's way short. Or you make it worse. You've got the experience, the effort, the ability. Some say you're way above average in all those. But it's sure not showing and you give up and don't know what to do next.
And he sat down and taught the people from the boat. And when he had finished speaking, he said to Simon, "Put out into the deep and let down your nets for a catch."

And Simon answered, "Master, we toiled all night and took nothing! But at your word I will let down the nets."

And when they had done this, they enclosed a large number of fish, and their nets were breaking. They signaled to their partners in the other boat to come and help them. And they came and filled both the boats, so that they began to sink.

– Luke 5.3-7
He's not a mom or dad, never toilet trained a kid or waited up for a daughter. He never lost his temper and blew it and had to live with regret over his behavior. He never fixed a flat tire or planned a budget. He was no expert fisherman. But he told the experts where to catch fish and they did. More than they could on their own.
Sometimes when I'm doing a project at home and lose a screw or can't make something fit together, I ask Jesus to help me. Isn't that trite? Something good always happens. I do that less often when I'm lost on the road because, you know, I'm a guy. I do it even less often it seems with the big stuff.
He's not an expert or master because of experience. It's Deity. He's the only one of those.
Need results?
You're putting in the work. You've followed the guidance. And you see nothing. Is this a waste? Do you quit? What do you do when it's all so fruitless? Hope is hard when there's nothing to see.
The son can do nothing by himself; he can only do what he sees his father doing

– John 5.19

I am the vine; you are the branches. If you remain in me and I in you, you will bear much fruit; apart from me you can do nothing.

– John 15
Jesus didn't try what I try. He had the deity and didn't trust it for himself – I DON'T have deity but trust myself as if I do!
This isn't advice, but it makes sense to me: When I feel fruitless, I've told God, out loud, "You say if I abide in you, that if I stay in you and find my source of living in you, that I WILL bear fruit. So Lord, either I'm bearing fruit and you just don't want me to see it, or I'm NOT remaining in you." I have to keep it simple.
To remain in him I continue to keep it simple. Just trust him and his love and purpose. Follow the best I can. Truuuuuust. I don't try to earn results by performing or doing some ritual like keeping my quiet time; I keep my quiet time to help me remain in him. Remaining is trusting.
Trust for the next step and take it. And trust no matter what is seen or not seen. I try not to trust for results, but only for my personal relationship with him. That relationship is the biggest result.
What's God saying to you about YOUR family?
*    *    *    *

A Family Like Yours is 31 Days of encouragement to help you appreciate, influence, and love the family you have (no matter what).
This is day 16.
You can subscribe below or at the top on the right.