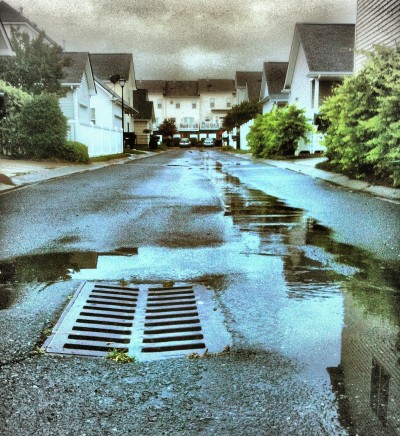 Feeling weak?
It's the issue in your family you can't get around. You're not big enough or smart enough to fix it. It's the insults, the hardships, the difficulties. Maybe it even feels like persecution. You've prayed and asked God to make you strong and adequate but he doesn't seem to hear.
Three times I pleaded with the Lord about this, that it should leave me.

But he said to me, "My grace is sufficient for you, for my power is made perfect in weakness."

Therefore I will boast all the more gladly of my weaknesses, so that the power of Christ may rest upon me.

For the sake of Christ, then, I am content with weaknesses, insults, hardships, persecutions, and calamities, for when I am weak, then I am strong.

– 2 Corinthians 12.8-10
Before I believed in Jesus, in the middle of my beer-drinking days, my wife bought an album by a little-known gospel group. On the album they sang, "He giveth more grace as our burdens grow greater, he sendeth more strength as our labors increase . . ."
As a lost beer-drinker I listened to that song over and over without telling anyone and without understanding the appeal of God's sufficiency. Apparently he's built the ability to respond to that appeal into each of us and into each of our family members. Our job is to let him be sufficient.
My weakness is not an obstacle to God. But my strength can be. I can have my strength or his, but not both at the same time.
When we have exhausted our store of endurance,
When our strength has failed ere the day is half done,
When we reach the end of our hoarded resources
Our Father's full giving is only begun.

– He Giveth More Grace
In trouble? Need peace?
You cry. You live with questions and sorrow. Your world seems full of problems. Maybe your family seems scattered and separated from God. You can't see peace until these problems and trouble are solved.
In me you may have peace.

In this world you will have trouble. But take heart! I have overcome the world.

– John 16.33
I love it when things have calmed down and the problems have quieted and things seem to be working. I call that peace. It's not. It's just external calm. Peace is when things are calm in the center – in the middle of my heart right in the middle of trouble and problems and noise.
If peace comes because my world is calm and under control, then my peace is at the mercy of the condition of my world. But if my peace comes from Jesus overcoming my troubled world – even when that world hasn't been changed yet – then all I have to do is take heart.
The lifeboat is safe and overcomes the storm. Just get in.
How can trouble and weakness be good for your family?
*   *   *   *

A Family Like Yours is 31 Days of encouragement to help you appreciate, influence, and love the family you have (no matter what).
This is day 15.
You can subscribe below or at the top on the right.