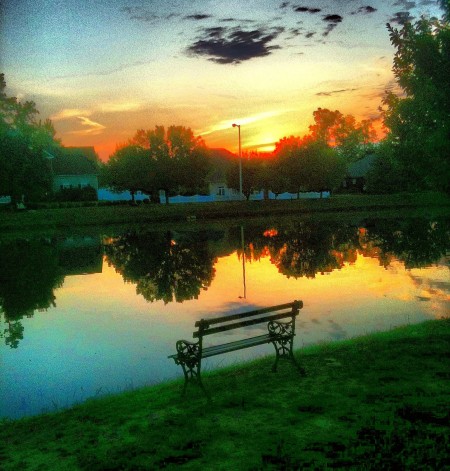 My view recently while walking the dog.
Does it ever hit you that there's this big ball of fire out there dominating everything on earth?
Take that one thing away and everything changes.
Most of what I think about and get concerned about during an average day is stupid compared to that one big thing. I need to be reminded of that.
When you see in the news that one family member hurt another family member because of a disagreement over a cold meal or what show to watch on TV, you know it wasn't really about the meal or TV.
The meal and TV are the stupid little things. The big things are love, rejection, forgiveness, grace, selfishness, patience, harshness, insensitivity, generosity, encouragement, appreciation; stuff like that.
The little things are just the barometers, the evidence of the condition of the big things.
What would you say are the big important things in your family right now?
Major on that.
*    *    *    *    *

A Family Like Yours is 31 Days of encouragement to help you appreciate, influence, and love the family you have (no matter what).
This is day 18.
You can subscribe below or at the top on the right.