. . . you have a great feeling of hope and satisfaction about the direction of your family? Sound good?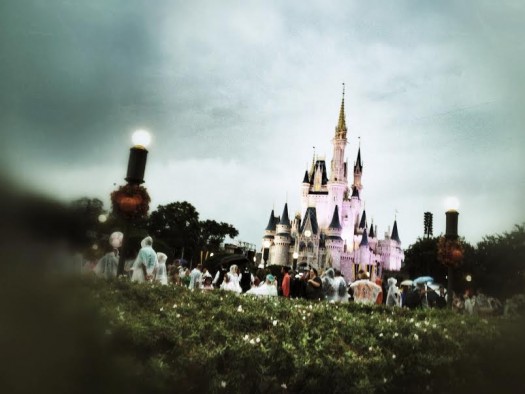 But do you know what that direction looks like?
How do you want things to be different in your family?
Can you describe it? Or is it just the same vague desire you've had for years for things to be 'better?'
Maybe in your heart it's always been an 'I wish' kind of thing for a closer, more loving family. Less dysfunction and drama. More reconciliation and healing. But you've never been specific about it or defined it as a goal or known how to get there. It seems so much bigger than you, so complicated with personalities, agendas, histories, and obstacles out of your control. So mainly you wish and hope.
Or maybe your family is actually pretty rockin' solid. Yet there are holes and dysfunctions that you feel hold some members – or your whole family – back from being all you think they could be. You don't need perfection, but love desires the best, and you love them.
You like the IDEA of a vision and goals for your family, but being specific and purposeful about it has never been on your radar. Where would you start? How?
You could start now
For a few weeks we'll talk about how to think about your hopes for your family. Maybe something will click. Maybe you'll catch some encouragement for how to influence your family. Maybe you'll want to keep at it longer than a few weeks.
I think this time next year you could definitely feel that greater hope and satisfaction.
But it won't be the result of a formula or following steps. It's more nebulous, like pursuing an attitude and a perspective, and adjusting your expectations.
Recently someone asked how our family 'got that way.'
The person asking seemed to see something they liked.  You know what I said?
"I don't know."
I don't like that answer. Like I said at the beginning, you ought to be able to be a little articulate about a thing that you say is so important to you, right? So I did some thinking, and talked with my wife Brenda.
Here's what I know: I can't tell you how to get where you want to go. Every family is different, and is at a different place. But I can share what we've learned, our experience, things we're convinced are important. And we definitely have some things we're convinced are important. Again, these things start with attitudes and expectations.
For the next two or three Mondays we'll take a few steps
We'll begin to think purposefully about your family. You'll have a chance to see some specific steps that might be good just for you. After that, we'll keep on in that direction on the blog and maybe some other ways, too. I hope the next few weeks are encouraging to you.
But progress takes time, longer than two or three weeks. And you'll have to be the one to do the work of taking the initiative. Oh, and no guarantees.
Maybe the change this year won't be big. But the change can be meaningful, and this year can be the beginning of big changes.
See you Monday.
What is one change you would like to see in your family?